Regular price
Sale price
$15.99
Unit price
per
Sale
Sold out
Gradually Darkens Hair

Conditions and Hydrates

Sensitive Skin Approved

Nourishing Ingredients

Perfect Combination
View full details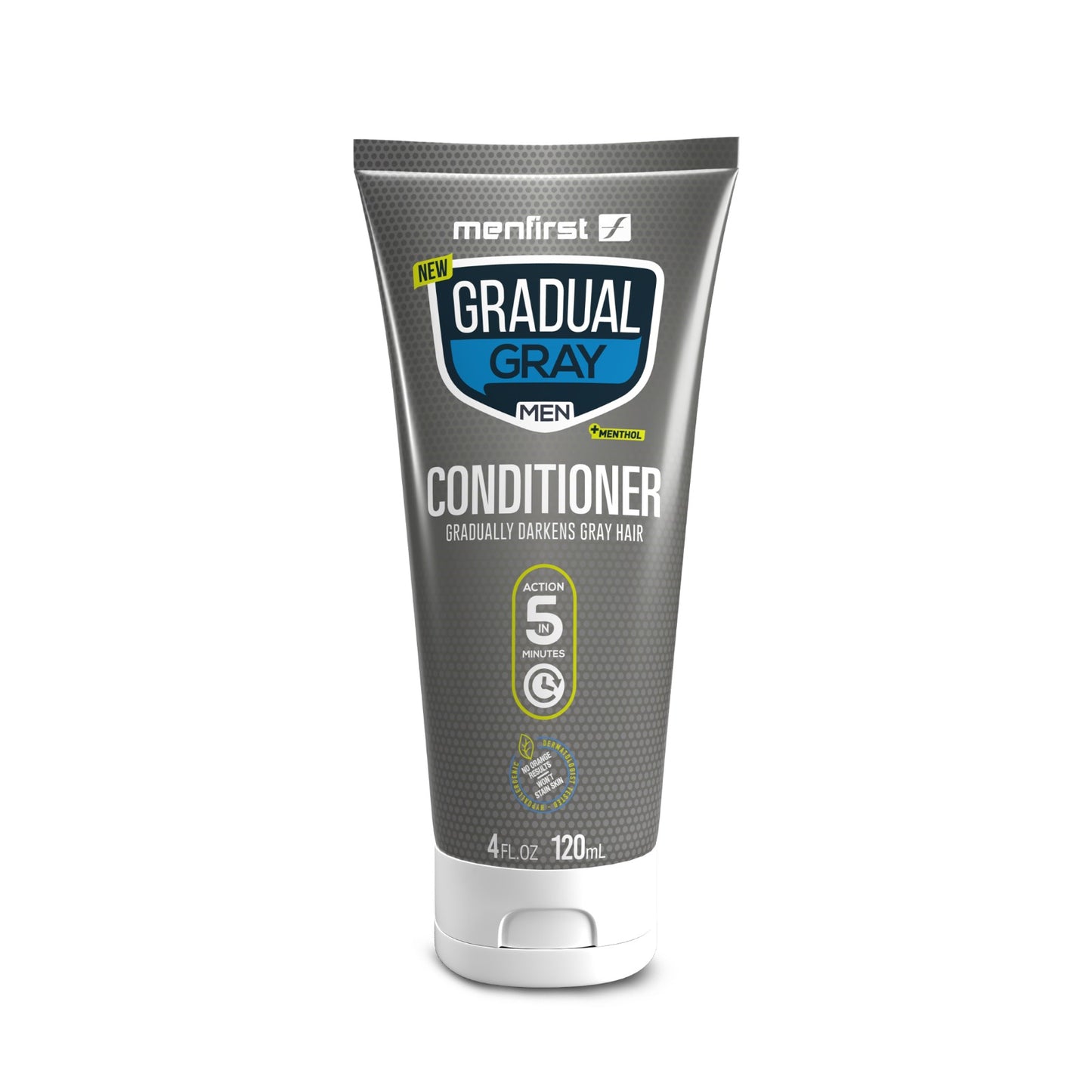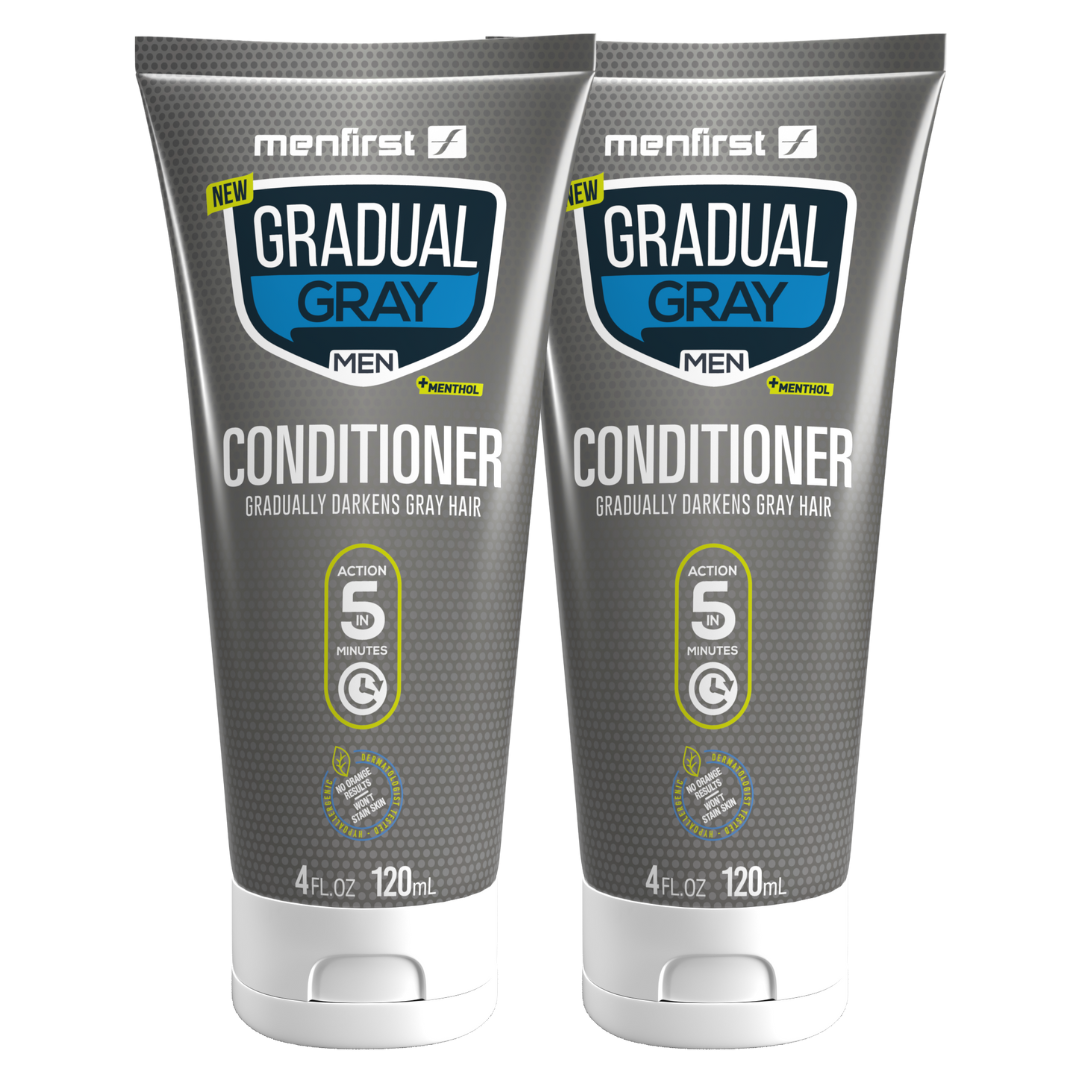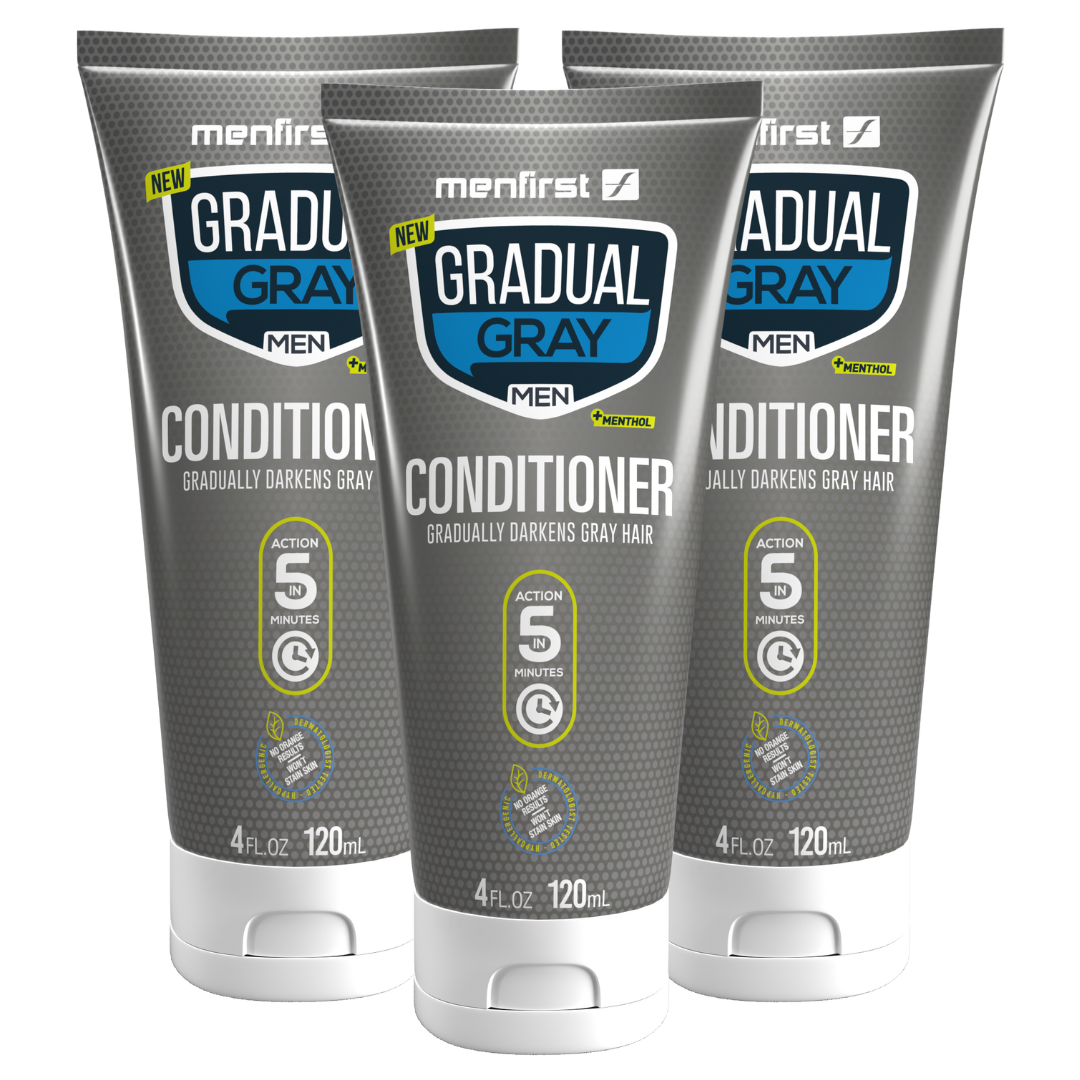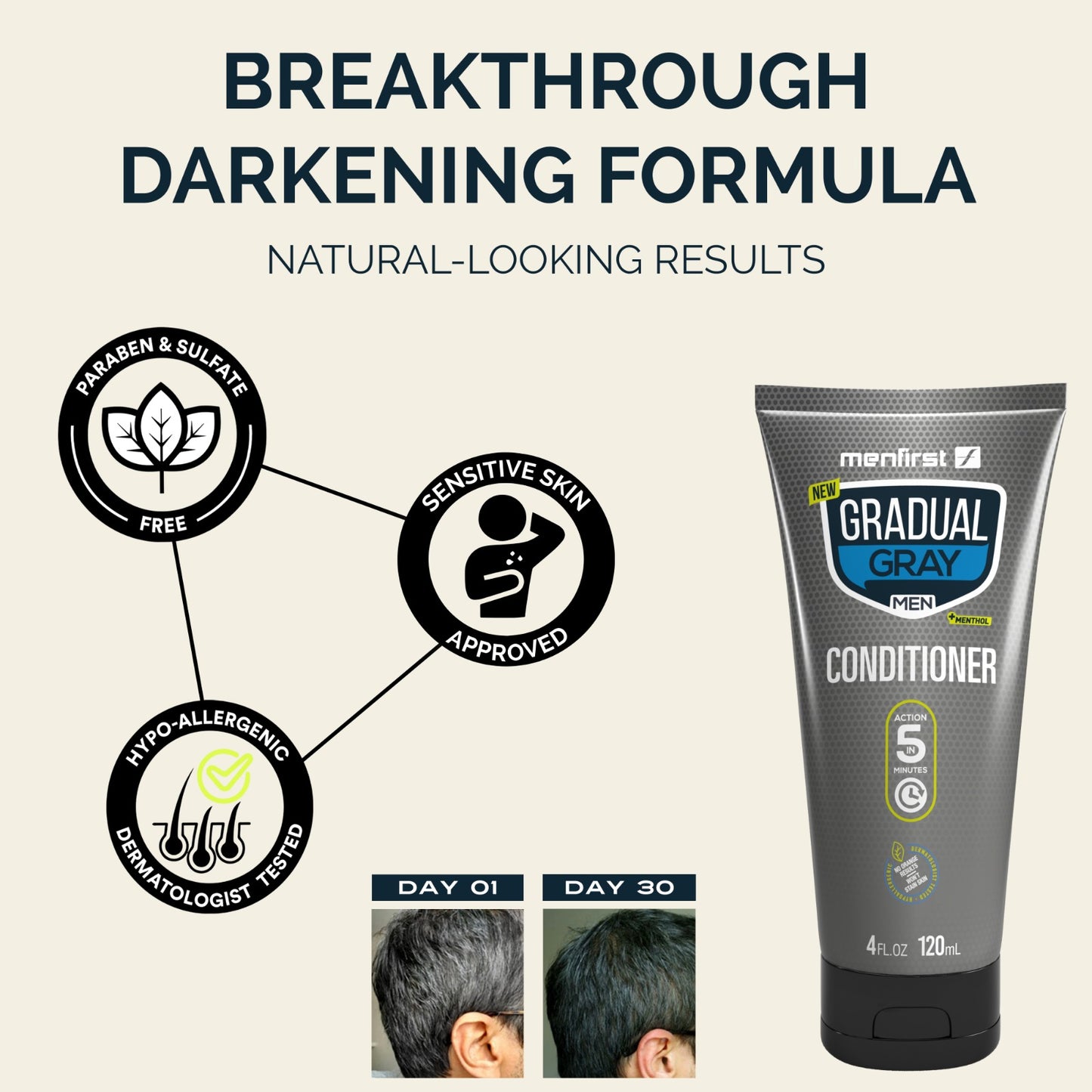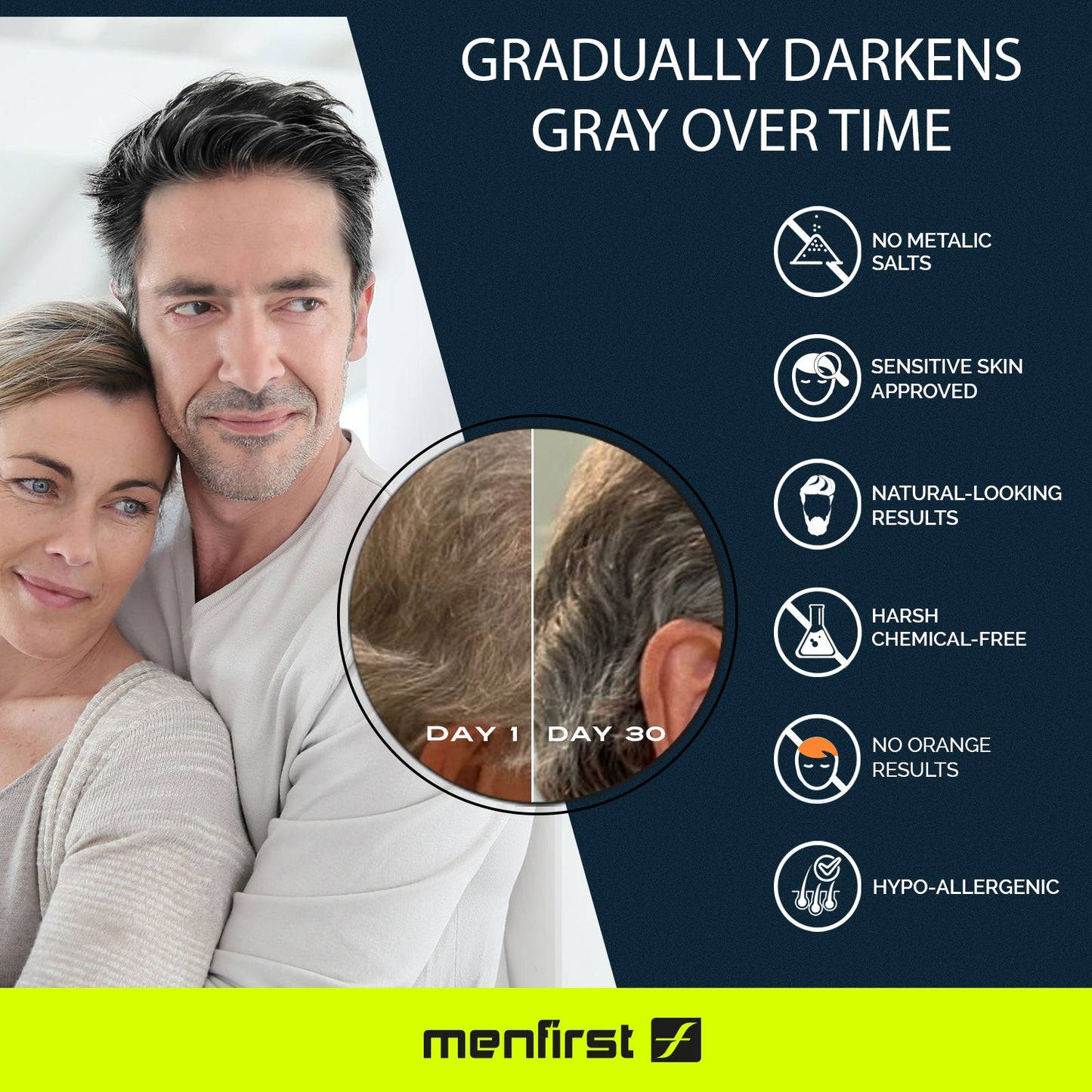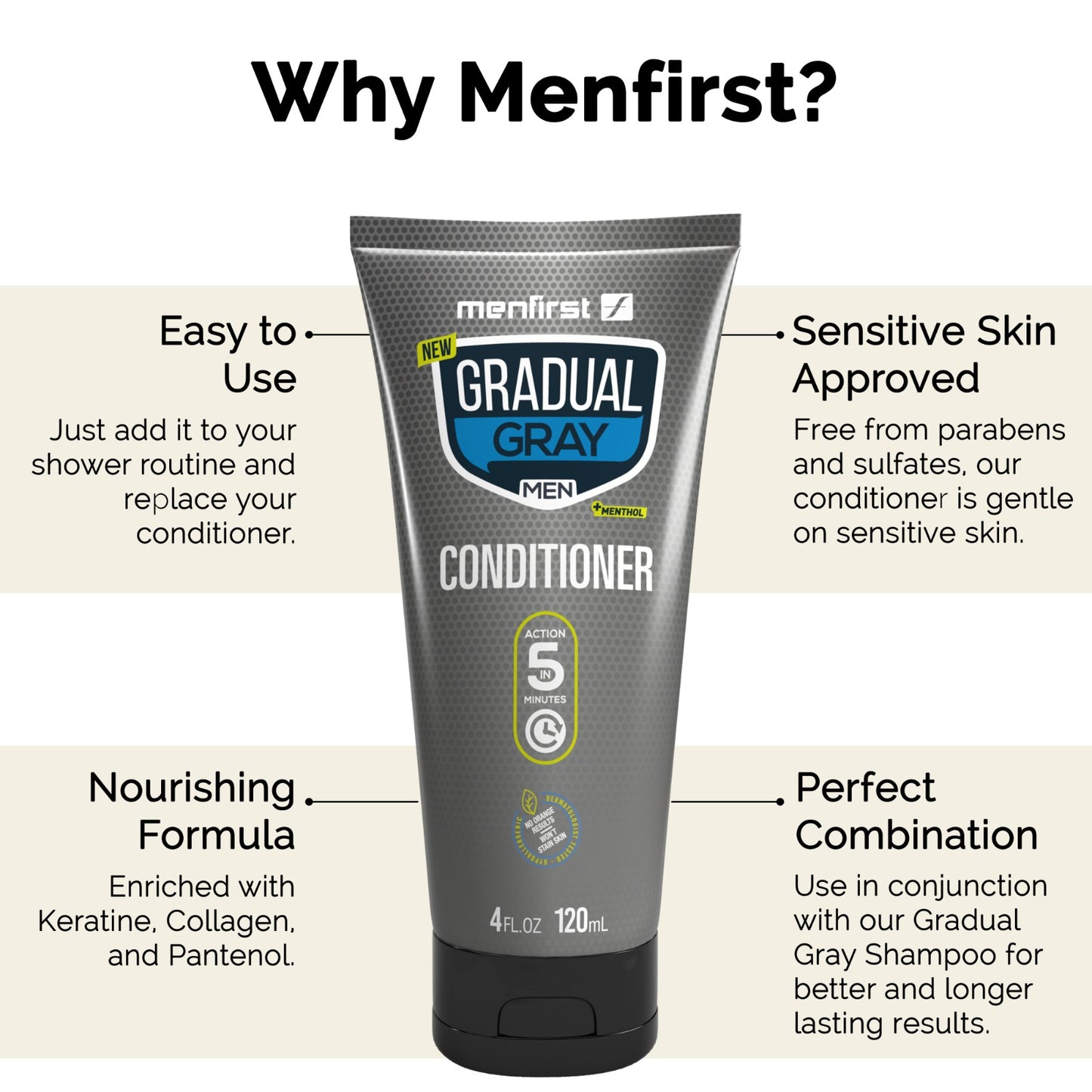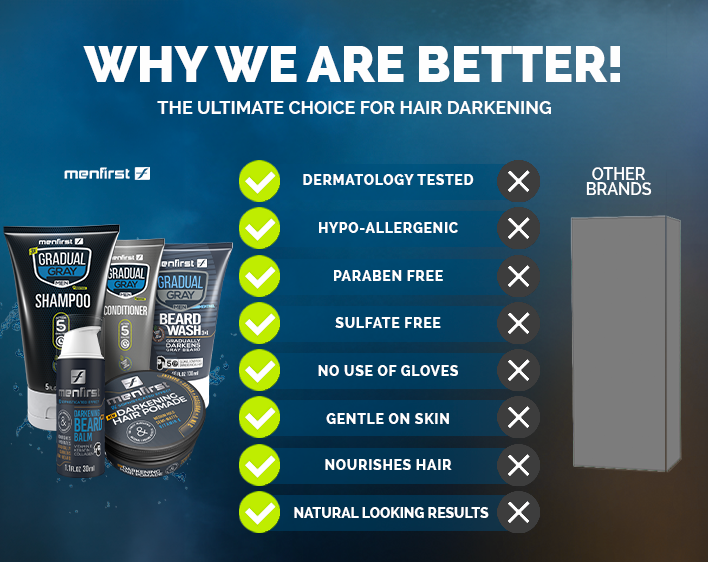 gradually darkens your hair

nourishes your hair

it avoids damaging it

restores your hair's lustrous and silky touch

has clean ingredients

it gives natural-looking results

it's paraben-free & sulfate-free
WORKS ON SENSITIVE SKIN
Designed with utmost care, our products are free from harsh chemicals making it perfect for those with delicate scalps.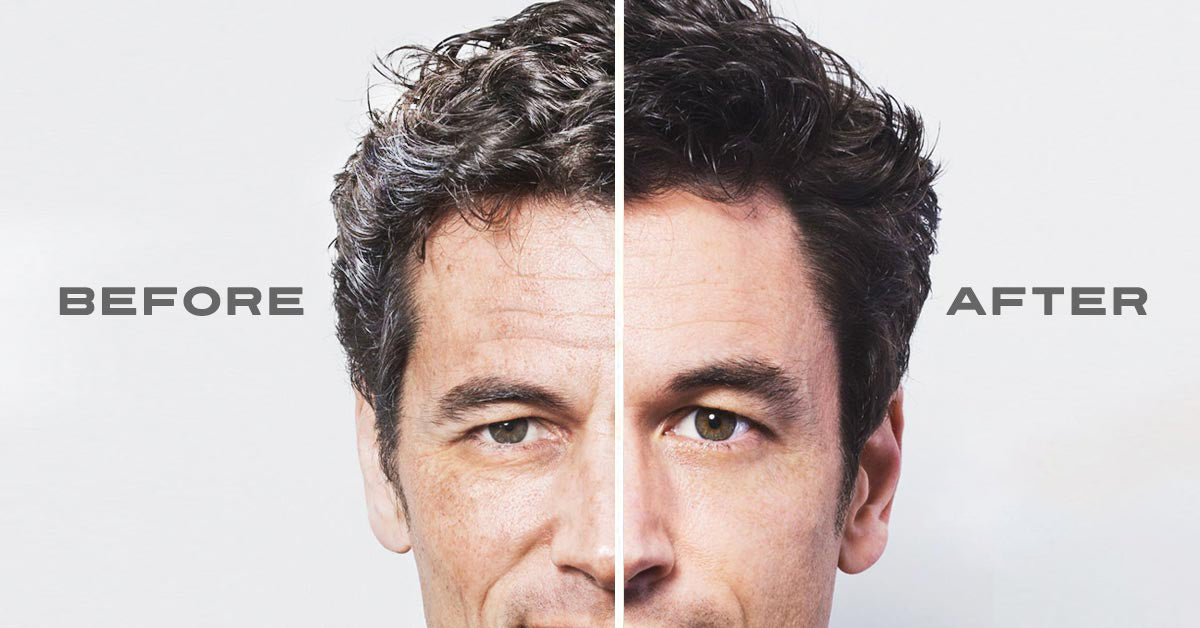 DARKENING HAIR TECHNOLOGY
MENFIRST believes the modern man seeks to improve his appearance with products that combine cutting-edge technology, practicality and innovation. Cover your grays while nourishing your hair!
Shop Now
HOW TO USE THE GRADUAL GRAY DARKENING CONDITIONER?
Step 1 : After washing your hair with Gradual Gray Shampoo, apply a small amount of Gradual Gray Conditioner into your palms.

Step 2 : Work the conditioner through your damp hair, be sure not to use your finger nails. Ensure that you cover all your gray areas thoroughly.

Step 3 : Leave the conditioner in your hair for at least 5 minutes to allow the darkening agents to work effectively.

Step 4 : Rinse your hair thoroughly with water. For best results, use consistently with each wash.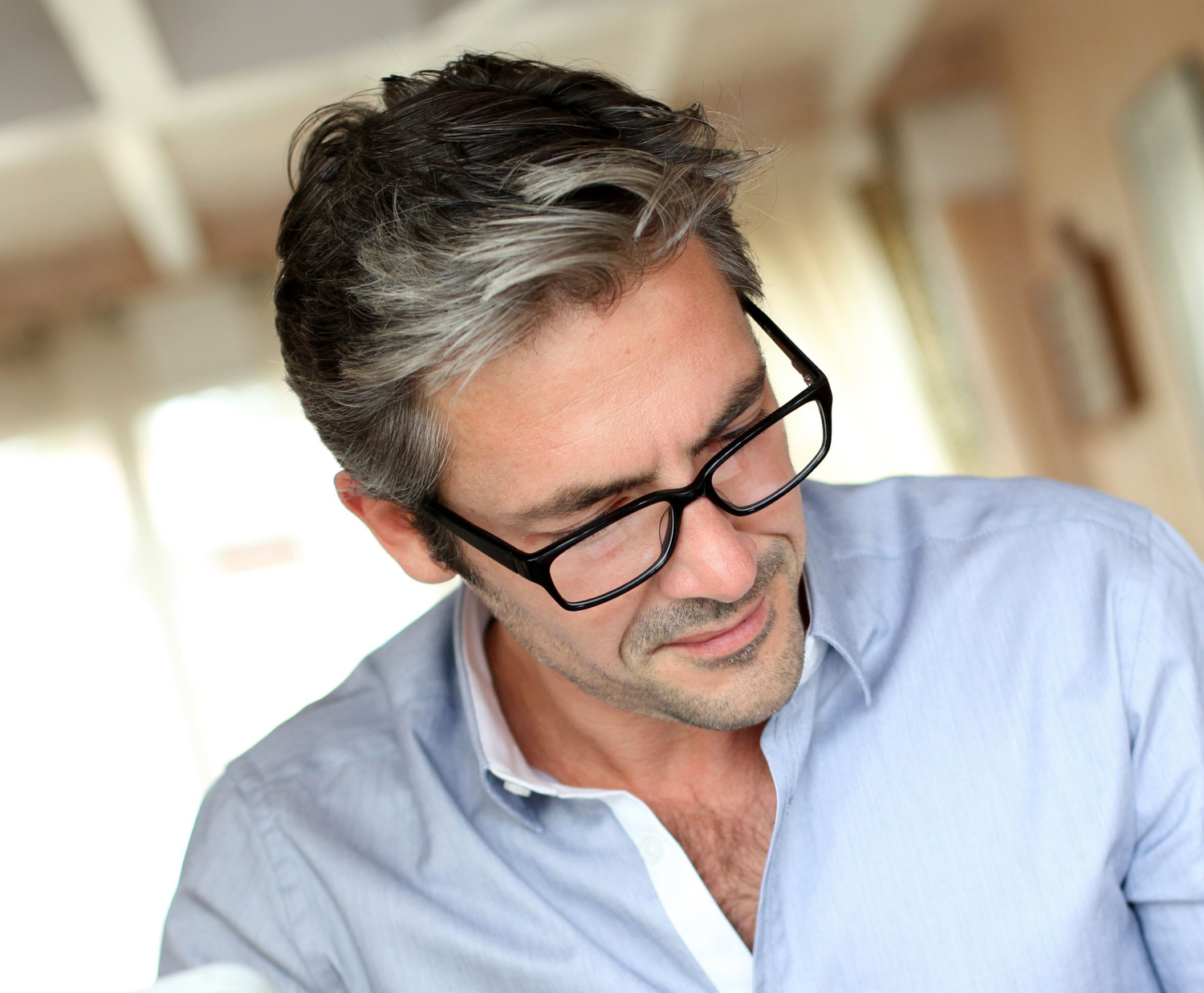 GET TO KNOW OUR INGREDIENTS
We replaced the harsh chemicals with hair-loving ingredients! You're not only gradually darkening your grays and washing your hair, you're nourishing it too.
• Gradual Gray Technology
• Keratin Protein Complex
• Pro-Vitamin B5
Check full ingredients here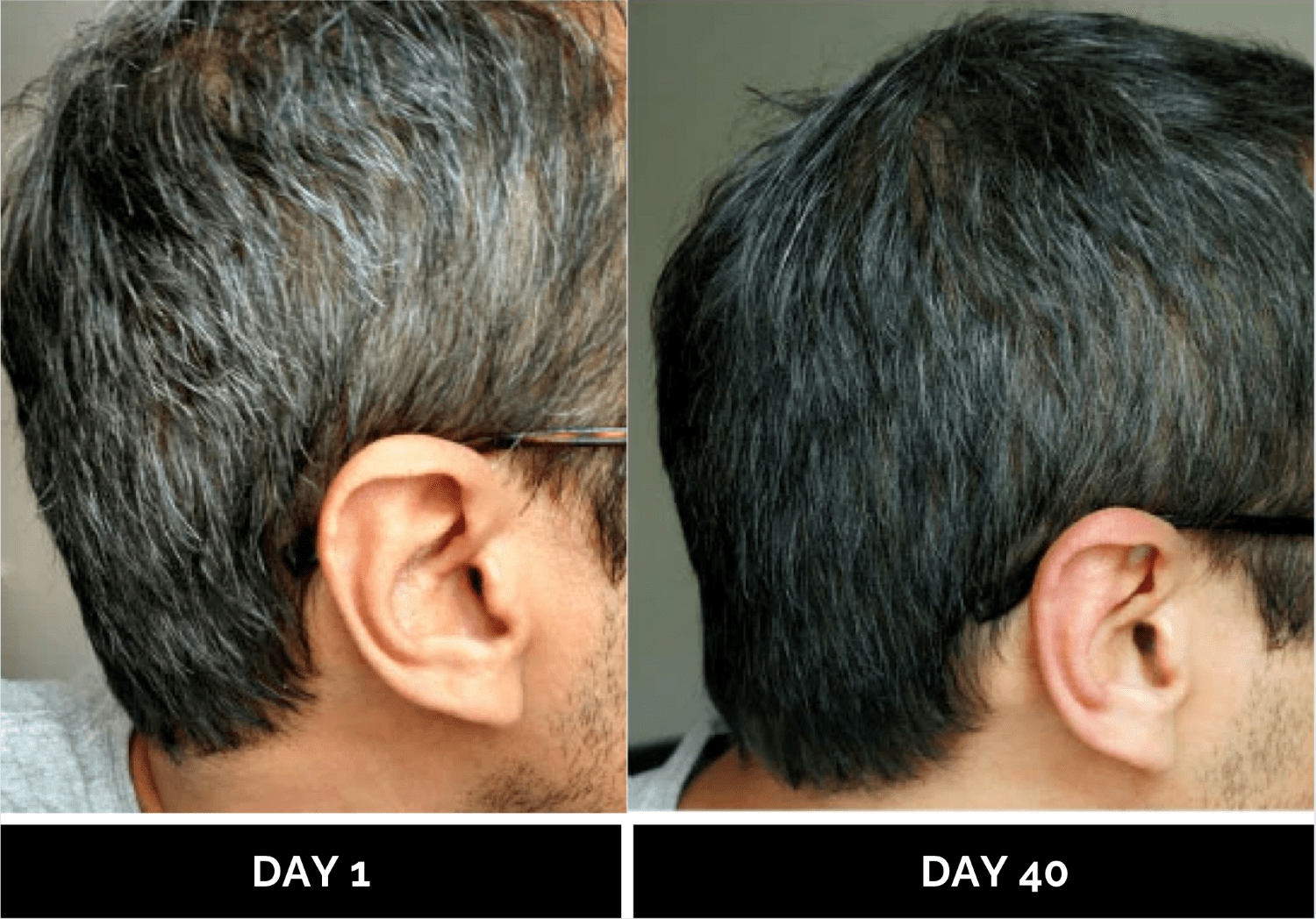 No Orange Result

You are in control of your color.

Gentle on Skin

Lab tests performed by IPCLIN dermatologists.

Stain-free

Menfirst formula can be used on all shades of hair – even lightened, bleached or colored hair.

Chemical-free

Safe formula that can be used on all shades of hair – even lightened, bleached or colored hair.
Frequently Asked Questions
Precautions: External Use. Keep out of the reach of children. If you are allergic to any ofthe formula's components, discontinue use. This product is not a sunscreen.
Gradual Gray is the first conditioner that does not use harsh chemicals to gradually reduce your gray hair without the risk of making it look fake. It is designed specifically to darken your hair with every wash.
Formulated with the finest and cleanest ingredient foundation we call Gray Darkening Technology, which features cationic pigments, the shampoo darkens the gray through a harmless fixation to the hair fibers and not by chemical oxidation providing long lasting and natural looking gray reducing results.
Use Gradual Gray Darkening Conditioner like a regular conditioner until you see what you like (generally within 2-4 weeks), then use it a few times a week to maintain the results you want. Leave the conditioner in your hair for 5 minutes while you shower.
The Gradual Gray Darkening Conditioner will clean your hair without drying it out, condition it to make it softer and easier to manage and reduce your gray without any harsh chemicals. All 3 formulas are used together, so you can receive the maximum results for your hair.
It all depends on how you apply it and on your hair. Gradual Gray can be used as much as you want. The more you use it the more coverage you will receive. Our Gradual Grey products will offer a darker shade of grey, gradually. The final results are a mix of salt and pepper with more pepper. What is great about Gradual Gray is that you can decide how much gray hair you want.
Yes! It can be used everyday until you achieve the results you are looking for. Then you can use it weekly for maintenance.
Yes, all our products are hypoallergenic and dermatologically tested. Safe to use on sensitive skin. Please note that the shampoo has menthol – it gives you a refreshing feel, some customers mention a refreshing tingle feel.
Our conditioner leaves no permanent stains. We recommend using your palms and NOT your fingertips to apply the product. Ideally, use a brush with silicone bristles to massage the product into hair. Make sure to wash your hands thoroughly with soap and water, right after you have applied the product. Rinse off any product that has dripped or splattered while in the shower
Yes! You can also use any of your usual styling products on your hair after you use Gradual Gray, as you would with any conditioner.
Our product works the best if you have at least 20% of white hair. If there's less white hair, results will be hard to notice. The shampoo is available on two shades: blonde to light brown hair and medium brown to black hair. Results differ on the shade you purchase. You can check the product pictures on the product page to see the before-after results. If you are not sure which shade to order, please contact us and we will help you out.
Yes, unlike the other formulas, Gradual Gray Conditioner can be used on lightened, bleached, or colored hair. Gradual Gray Conditioner does not use any harsh chemicals or metallic salts. Results may vary.
Yes. It can be used on previous colored hair. Results may be a bit quicker on processed hair.
The conditioner was created and tested for use on head hair only. Customer can try applying it on other body areas, but Menfirst cannot be held liable for unsatisfactory results.